Aurora Cannabis Completes Hempco Food and Fibre Acquisition
Hempco provides Aurora with access to low-cost, high-volume raw hemp material
Aurora identified the potential of hemp-derived CBD early on, completing its first investment in Hempco in 2017, and has subsequently expanded its hemp-based infrastructure through targeted acquisitions and strategic partnerships.
Aurora Hemp: an integrated operating unit executing the Company's Global Hemp Strategy.
for the extraction of primarily cannabidiol ("CBD") and other cannabinoids
With expertise across genetics, extraction, product development, brands and distribution, Aurora Hemp is an end-to-end offering across the entire hemp value chain:
Hempco, a trusted and respected pioneer, innovator and provider of quality, hemp-based foods, hemp fiber, and hemp nutraceuticals. Brands include PLANET HEMP™ and PRAISE, hemp-based foods and nutritional supplements for people and animals. Hempco is nearing completion of a new, state-of-the-art Nisku facility, a 56,000 square foot, 2.9 million kg per year hemp processing facility.
Agropro, Europe's largest producer of organic hemp and hemp-based food products has extensive experience in sowing seeds, growing, machine harvesting, drying and cleaning biomass in preparation for food processing or extraction into CBD.
Borela, a processor and distributor across the European Union of organic hulled hemp seeds, hemp seed protein, hemp flour, and hemp seed oil.
ICC Labs, a Latin American based producer and distributor of cannabinoid products for recreational and medicinal use with operations in Uruguay and Colombia. ICC has access to high CBD hemp genetics available for export to international jurisdictions.
Anandia Labs, the industry leader in science, genetics, and independent cannabis product testing to provide rigorous product testing and quality assurance, ensuring safe and efficacious consumer products.
Radient Technologies, a provider of industrial-scale manufacturing solutions with a technology platform designed for high extraction and high-volume throughput of cannabinoids available in the plant biomass.
UFC Clinical Research and Product Development, through this partnership Aurora and UFC will research and examine the use of hemp-derived CBD as an effective treatment for pain, inflammation, wound-healing, and recovery on MMA athletes. Research data will then be used to drive the development of a portfolio of science-backed, high-quality, hemp-derived CBD topical treatments, under the new high-performance sports brand ROAR Sports.
"Aurora is defining the future of cannabis and hemp, globally," said Terry Booth, CEO of Aurora. "Through the addition of Hempco, we have assembled a world-class portfolio of high-quality hemp assets that together form the basis of a strong new operating division that will develop CBD-from-hemp around the world. Aurora Hemp brings together the cultivars, strategic partners, brands, and distribution networks to service medical, consumer, and wellness markets and further advances Aurora's entry into the US hemp food and hemp-derived CBD markets."
Luxembourg to be first European country to legalise cannabis💯
Luxembourg has called on its EU neighbours to relax their drug laws as its health minister confirmed plans to become the first European country to legalise cannabis production and consumption.
Luxembourg will follow Canada in legalising the possession of 30 grams of cannabis.
"This drug policy we had over the last 50 years did not work," Etienne Schneider told Politico. "Forbidding everything made it just more interesting to young people … I'm hoping all of us will get a more open-minded attitude toward drugs."
Tax revenues will be reinvested in drug education and addiction treatment programmes
Draft legislation is expected to be unveiled later this year providing further detail on the types of cannabis that will be on sale and the level of tax that will be imposed.
Residents over the age of 18 are expected to be able to buy the drug for recreational use legally within two years. The state will regulate production and distribution through a cannabis agency.
Schneider said the legislation was likely to include a ban on non-residents buying cannabis in order to dissuade drug-tourism. Home-growing is also likely to be prohibited.
Aurora Cannabis Update Fourth Quarter
Aurora the Canadian company defining the future of cannabis worldwide, today provided a corporate update on selected financial metrics for the fourth quarter of the Company's Fiscal 2019 ("Q4 2019") period ended June 30, 2019.
Based on a preliminary (unaudited) review, the Company anticipates net revenues for the quarter ended June 30, 2019of between $100 million and $107 million (net of excise taxes), compared to $19.1 million in the period ended June 30, 2018, and compared to $65.1 million for the previous quarter ended March 31, 2019.
Fiscal Q4 2019 net cannabis revenue is expected to be between $90 million and $95 million, with growth anticipated across all key business segments including medical, both Canadian and international, and consumer markets. The Company anticipates total net revenues for the fiscal year ended June 30, 2019 to be between $249 million – $256 million.
The Company expects to report that production available for sale for Q4 2019 will be at the upper end of the range between 25,000 kg and 30,000 kg, ahead of previous guidance of 25,000 kgs.
Aurora's management team and Board of Directors continue to drive a culture rooted in quality, transparency, and regulatory compliance. Aurora has grown both organically and through acquisitions of companies with shared visions, and today this culture is ingrained in Aurora's over 2,500 employees across the globe.
"Our Q4 2019 guidance highlights Aurora's continued leadership," said Terry Booth, CEO of Aurora. "We set out to be best-in-class cultivators, and through carefully evaluated acquisitions, that vision continues to drive exceptional results today. We are the leader in cultivation capacity, production available for sale and revenues for cannabis in the Canadian medical and consumer markets.
We continue to lead the build out of European and other international medical cannabis markets. Our success to date comes from a focus on quality, regulatory compliance, appropriate Board of Directors oversight, and delivering a profitable, low risk and sustainable business for our shareholders."
Choom Acquires 7 Additional Cannabis Retail Locations in BC and Alberta
Choom™ (CSE: CHOO; OTCQB: CHOOF), an emerging adult use cannabis company that has secured one of the largest national retail networks in Canada, is pleased to announce that it has signed a definitive agreement to acquire The Green Room, a popular cannabis retail store chain which has operated since 2016.
The agreement involves the purchase of location assets from The Green Room which includes three (3) locations in British Columbia and four (4) locations in Alberta. The Green Room locations in Alberta and British Columbia feature several premiere locations for cannabis retail stores with multiple years of successful operation.

"Green Room was a highly successful operator that originally opened in Vancouver as a compassion club offering medicinal cannabis to their patients. Choom looks to build on the good reputation they have in the communities they served and open legal cannabis retail stores in their successful locations." states Chris Bogart, President and CEO of Choom "Our priority for these locations are to bring our unique Choom experience that encourages sharing education with consumers about the safe and responsible use of cannabis."

The two locations in Vancouver are expecting to receive development permits to operate legal cannabis retail stores. The location in Squamish has municipal approval and is awaiting approval from the Liquor & Cannabis Regulation Branch of British Columbia ("LCRB").

Three of the four acquired locations in Alberta have received development permits from the applicable municipalities to operate cannabis retail stores. Choom will submit its applications for cannabis retail store licenses to the Alberta Gaming, Liquor & Cannabis Commission ("AGLC") at its earliest convenience.
Building Europe's Medical Cannabis Industry💯
The leaders of the medical cannabis industry in the heart of the city of London
On the 24th-25th of June 2019
the Southbank CentrE
#CannabisEuropa @southbankcentre
This two-day event will explore the latest developments in the UK market and the professionalisation of the industry across the European continent
#AURORAMJ #SUPREME #BEDROCAN #MCPHARMA #CANNACORD #EMMAC #SHIMADZU #VALENS #MILEHIGHLABS #DRAGONFLYCBD #CANNAMEDICAL #NEXTGREENWAVE #MEDCANN #PROHBTD #ZENABIS #BRAINSBIO #MEMERYCRYSTAL #TSX
Aurora Cannabis Inc (TSE:ACB) on UK becoming Medical Cannabis Global Leader
Aurora Cannabis Inc (TSX:ACB)(NYSE:ACB)(FRA:21P) CCO Cam Battley visits James at the Cannabis Europa Conference in London, UK. Cam Battley was a guest speaker and discusses the potential for the UK to be a leader in medical cannabis on a global basis. While regulations at the moment make it a challenging process to provide medical patients with accessible cannabis products, Battley knows that Aurora can overcome those hurdles.
Andrew Neil chairing latest session #CannabisEuropa
BBC's Andrew Neil hosts a panel with Conservative MP Crispin Blunt, Lib Dem Norman Lamb and PCC for Avon and Somerset Sue Mountstevens… Lamb holding Mountstevens to task
Good to see norman lamb and Crispin Blunt making a strong case for legalising and regulating recreational cannabis for adults.
"There is a price to be paid for being cautious" says normanlamb as to whether the UK can wait years to see the evidence from Canada #cannabiseuropa #CannabisEuropa
When Cam is in Town and you get a Follow 🇬🇧🌿🔥@CamBattley @Aurora_MMJ #auroramj #cbd #cbdcakes #cbduk #cbdcanada #hemp #cannabis #medicalcannabis#cbdflowers pic.twitter.com/M31YRPjpan

— Cbd Cakes (@cbdcakes) June 24, 2019
Lots of great podcasts being recorded here today at CannabisEuropa, including the VoltefaceHub Podcast, TheCannabisCon2 and ValensGroWorks
Prime Minister of Malta Joseph Muscat speaks at CannabisEuropa about how legalising & regulating research & medicinalcannabis production has brought investment & jobs to the country.
Lesotho was first African country to legalise cultivation and export of medicinalcannabis. Prime Minister of the Kingdom of Lesotho, Monyane Moleleki, speaks at CannabisEuropa about how medicinal cannabis has been key to Lesotho's growth & poverty eradication strategy.
#CannabisEuropa
deepak anand discussing CBD legalization, and new regulations rolling out on MidasLetter
"The Responsible Face of the Industry" panel at cannabiseuropa
The Man, The Myth, The Legend 🇨🇦🌿 pic.twitter.com/vP8JuFB9oh

— Cbd Cakes (@cbdcakes) June 25, 2019
MP Connie cowan now discussing the 'ignorance' of the Home Office for failing to open dialogues regarding the access of cannabis for patients.
Crispin Blunt currently in the Valens PodBooth at Cannabis Europa talking about Britain's political strides towards more progressive cannabis policy.
"Social justice is core to this community, and it's a community not just an industry"
Jonathan Zaid of Aurora
With over 80 speakers across 18 talks, Cannabis Europa London has something for everybody.
Our panelists will be discussing the most pressing issues facing the European industry today, analysing the developments of the last 12 months and looking at how medical cannabis has permeated the mainstream.
With a line up of prominent politicians and policymakers, inspirational business leaders and healthcare professionals, unwavering advocates and ingenious entrepreneurs, we are shaping the debate across the continent.

June 25, 2019
Aurora Cannabis Extends Exclusive Supply Relationship with Luxembourg
Aurora Deutschland has been selected by the Luxembourg Health Ministry as the exclusive supplier in a public bid to supply the second delivery of medical cannabis to Luxembourg.
Under the terms of the bid, the medical cannabis produced will be sold to Luxembourg's Division de la Pharmacie et des Medicaments, representing the second time the Company has received an order directly from the Luxembourg government. While the initial bid quantities are small, the award confirms Aurora's position as a trusted and preferred supplier to international jurisdictions and reflects the Company's ability to work with local governments and regulators in complex, restricted markets.
"We are proud to continue serving as the exclusive supplier of medical cannabis to the Luxembourg Health Ministry," said Neil Belot, Chief Global Business Development Officer. "Adding to the many achievements of our European team, which also includes our recent selection as one of only three companies to establish domestic production in Germany, our expanded supply agreement with Luxembourg reinforces Aurora's ability to act as a trusted partner that can readily meet the complex needs of diverse international markets."
Maximilian Weinberg, Associate Director of Aurora's EU Business Development, added, "As the established market leader across Europe, Aurora is exceptionally well positioned to leverage our significant early mover advantage to accommodate the growth of new medical cannabis markets as opportunities arise. We're proud of our teams' achievements to date and look forward to supplying patients in Luxembourg with improved access to high quality medical cannabis."
About AuroraMJ
Headquartered in Edmonton, Alberta, Canada with funded capacity in excess of 625,000 kg per annum and sales and operations in 24 countries across five continents, Aurora is one of the world's largest and leading cannabis companies. Aurora is vertically integrated and horizontally diversified across every key segment of the value chain, from facility engineering and design to cannabis breeding and genetics research, cannabis and hemp production, derivatives, high value-add product development, home cultivation, wholesale and retail distribution.
Highly differentiated from its peers, Aurora has established a uniquely advanced, consistent and efficient production strategy, based on purpose-built facilities that integrate leading-edge technologies across all processes, defined by extensive automation and customization, resulting in the massive scale production of high-quality product at low cost. Intended to be replicable and scalable globally, our production facilities are designed to produce cannabis of significant scale, with high quality, industry-leading yields, and low per gram production costs. Each of Aurora's facilities is built to meet EU GMP standards. EU GMP certification has been granted to Aurora's first production facility in Mountain View County, the MedReleaf Markham facility, and its wholly owned European medical cannabis distributor Aurora Deutschland.
In addition to the Company's rapid organic growth and strong execution on strategic M&A, which to date includes 16 wholly owned subsidiary companies – MedReleaf, CanvasRX, Peloton Pharmaceutical, Aurora Deutschland, H2 Biopharma, Urban Cultivator, BC Northern Lights, Larssen Greenhouses, CanniMed Therapeutics, Anandia, HotHouse Consulting, MED Colombia, Agropro, Borela, ICC Labs, and Whistler – Aurora is distinguished by its reputation as a partner and employer of choice in the global cannabis sector, having invested in and established strategic partnerships with a range of leading innovators, including:
Radient Technologies Inc. (TSXV: RTI), Hempco Food and Fiber Inc. (TSXV: HEMP), Cann Group Ltd. (ASX: CAN), Micron Waste Technologies Inc. (CSE: MWM), Choom Holdings Inc. (CSE: CHOO), Capcium Inc. (private), Evio Beauty Group (private), Wagner Dimas (private), CTT Pharmaceuticals (OTCC: CTTH), Alcanna Inc. (TSX: CLIQ), High Tide Inc. (CSE: HITI), and EnWave Corporation (TSXV: ENW).
Aurora's Common Shares trade on the TSX and NYSE under the symbol "ACB", and are a constituent of the S&P/TSX Composite Index.
The moment when Aurora Cannabis likes your tweet🌿💚#auroramj @Aurora_MMJ #cbd #cbduk #cbdusa #cbdcanada #cbdoil #cbdcakes#cbdnearme #cbdflowers #cbdhash #cannaspace#cbdoilshops #cannabiscoffeeshops #cannabiscoffeeshop #cannabisflowers #cannabiscafes pic.twitter.com/S0JDIyC3dO

— Cbd Cakes (@cbdcakes) January 8, 2019
Aphria Completes German Tender Process and Receives Fifth Culitvation License in Germany
Aphria Inc, today announced that its German subsidiary Aphria Deutschland GmbH ("Aphria Germany") had been awarded a fifth lot for the cultivation of medical cannabis in Germany as part of the Company's previously awarded license from the German Federal Institute for Drugs and Medical Devices ("BfArM").
The additional lot was provisionally awarded to Aphria Germany in April and was secured following a review by a German court, which affirmed the original decision by the BfArM.
With this decision, Aphria Germany won the maximum output from the German tender process – a total of five lots – and stands as the only licensed producer in Germany with the permission to grow all three strains of medical cannabis approved by the BfArM.
"We are thrilled about our successful conclusion to the German tender process, which has awarded Aphria with the most comprehensive license in the country," said Hendrik Knopp, Managing Director of Aphria Germany.
Aphria Germany is building its over 8,000 square meter indoor growing facility in Neumünster and is completing work on a state-of-the-art GMP-certified cannabis vault in Bad Bramstedt for the import of cannabis flowers and oil from Canada, Australia and Denmark. Aphria Germany also holds a 25.1% interest in Berlin-based Schöneberg Hospital, which provides access to both doctors and patients for education on the benefits of medical cannabinoids.
The company also recently introduced CannRelief, a CBD-based nutraceutical and cosmetics product line for the German market, produced in the EU and distributed by CC Pharma, a subsidiary of Aphria with access to more than 13,000 pharmacies throughout Germany.
Canopy Growth Acquires Germany's C3 Cannabinoid Compound Company
The all cash-acquisition for €225.9 million
"What this boils down to is greater choice," said Bruce Linton, Chairman & Co-CEO, Canopy Growth. "This acquisition will allow us to offer more options to physicians across Europe, accelerate our commercial sales and increase our economic footprint on the continent, and drive forward new innovations. Our goal is to build on C3's extraordinary reputation and decades of success as we move to an innovative continuum of medical cannabis therapies that will enable physicians globally to better treat their patients."
Three companies were chosen to cultivate medical marijuana in Germany.

This is a watershed moment for operations in Germany
Aurora
We are very proud to have been selected as one of only three companies by the German government, which is a great achievement by our team. Having the highest rated concept is a strong validation of the Aurora Standard cultivation philosophy, as well as of our track record in the delivery of safe and high-quality medical cannabis products to the German system
www.auroramj.com
Aphria Awarded Provisional Approval in Germany for Cannabis Cultivation License
aphria.ca

Aphria is proud to have been selected as a successful applicant in the German tender process, a testament to our high production quality standards," said Hendrik Knopp, Managing Director of Aphria Germany. "The decision from BfArM is a validation of our strategic approach to supporting the German medical cannabis market, including with high-quality, domestic production to secure vital supply for patients. We are very pleased with our continued business momentum in Germany."
Wayland Selected as One of Three Groups for Cannabis Production Licenses in Germany
www.waylandgroup.com
From the beginning, the market opportunity for medical cannabis in Germany has been a key part of Wayland's global growth strategy. The Company has always prioritized Germany as one of the most exciting medical cannabis markets in the world given its progressive regulations, rapidly expanding the patient population, and insurance coverage for over sixty percent (60%) of prescriptions.
European Cannabis Industry Update Report
While the American cannabis industry deals with both unparalleled opportunity and new risks, Europe is setting itself up for a spring that is going to be verdant.
The ongoing drumbeat for reform in countries across the continent is bringing both money and high-grade medical product into the market. Even if volume is still really at a trickle, it will rapidly widen to a steady stream. It is also very clear that the next two to three quarters are going to deliver news that the cannabiz has arrived, and with authority.
The following is an overview of what is happening, where, and with an eye to informing foreign investors, in particular, about new opportunities in an awakening market.
Germany
Without a doubt, the country is priming itself for a medical market that is going to be large and partially government supported, driving regulation of medical use across the continent. On top of that, the idea of selling 28 grams (1 oz) of product to end consumers who only pay about $12 for their medication has gotten the attention of global producers. Opportunities here for those who did not submit a bid for federal cultivation (see the big Canadian LPs) are still unfolding.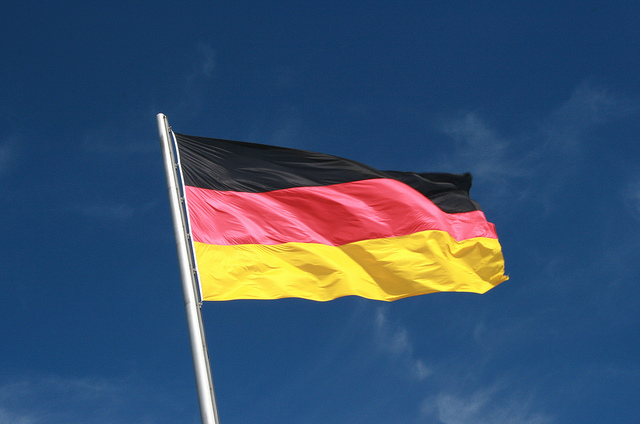 However here is what is now on the table: an import market that cannot get enough cheap, GMP certified product. Producers from Australia to Uruguay are now actively hunting for a way in, even if cutting a supply deal for the next 18 – 24 months as the German green machine starts to kick into production-ready status. What a bad time for Israel to be so publicly out of the ex-im biz! In fact, Israeli entrepreneurs are scouring the country for opportunities into the market another way (and there are a few efforts afoot in a sleeping giant of a market waking up from a long snooze to find they cannot get enough product). Right now, however, the legal market is absolutely dominated by Canopy, Aurora, Aphria and Tilray along with Dutch Bedrocan.
The German parliament is clearly also going to do something about another piece of reform which will also drive market expansion – starting with announcement of additional cultivation possibilities (potentially this time even open to German firms). On Friday, the day after the British parliament wrangled over the same thing, the German Bundestag debated decriminalization along with a few other hot button topics (like abortion). With only the AfD (right wing) still in the "lock 'em up camp," and even the head of the police calling for reform, it is clear that decriminalization is on the legislative agenda this year.
Spain, Italy, Switzerland, Portugal, Denmark & Holland
While it may seem presumptuous to lump all these very different countries under one label, the reality is that the level of reform is generally in a similar state (transition to medical), and that drives potential political and market risk as well as evaluation of investment decisions.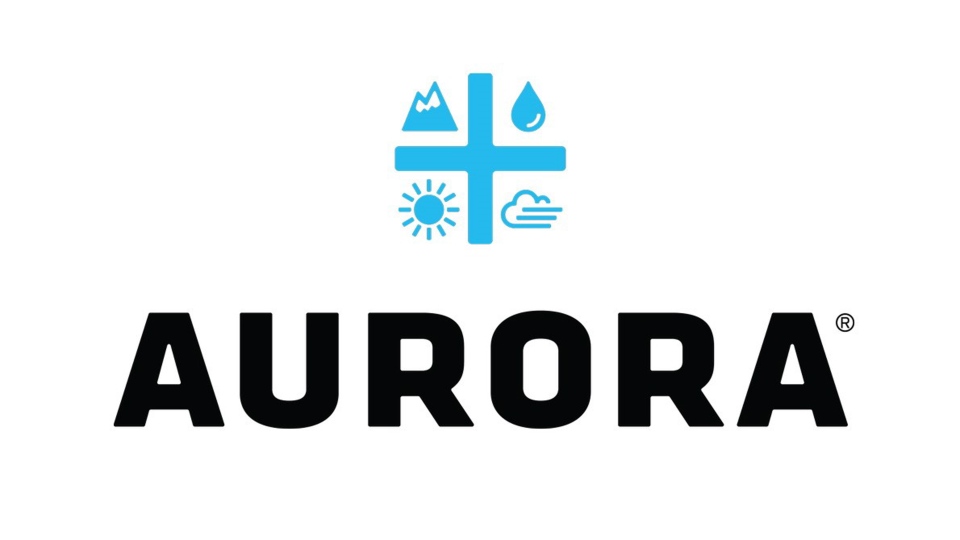 In Spain, federal reform has not come yet, but medical deals involving pharmaceutical companies (both exclusively cannabinoid focussed and otherwise) are afoot. Plus of course there is Barcelona (the Colorado of the country in many ways).
Italy, Portugal and Denmark are all the battlegrounds for the big Canadian (and German) companies now set on having a country-by-country footprint in opening markets across the EU (see Canopy, Aurora, Aphria and their German counterparts of Spektrum Cannabis, Pedianos and Nuuvera). Licensing is political, happening at a high level, and only for those with the bank to back deals that come with high capex attached. That said, there are lucrative opportunities for those with local contacts and liquidity.
Holland is another animal altogether, but for the most part everyone is so confused about the state of reform domestically that the only people really in position to take advantage of it are the Dutch, at least for now. That said, Dutch-based plays (in part financed by Canadian backing) for other Euro markets are absolutely underway. Who else has so much experience here, let's be honest? Regardless, investments in these canna markets, particularly for the Euro-focussed but North American investor, for now, will tend to be through public stock acquisitions of Canadian parents or direct investments in Dutch companies (see Bedrocan, but they are not the only game in town).
Switzerland, for the most part, is setting its own pace, but reform here means the CBD market, including for medical grade imports, is a place for the savvy medical investor to look for cultivation and ex-im opportunities. Including in the home-grown, Swiss pharma space.
Greece
The recent pronouncement of government officials that Greece was opening its doors to investment and a medical cannabis business means that there will be a federally legal, EU country that is promoting both investment and tourism opportunities just for domestic consumption, let alone export. Scouts from all the major canna companies are combing both the Greek mainland and its islands.
Poland
If there was ever such a thing as a "virgin" cannabis market, Poland might well qualify. For those distributors with cheap product that has not (yet) found a home, the country is poised to start to announce (at least) distribution deals to pharmacies with producers now establishing themselves in other markets. Medical legislation has just changed, in other words, but nothing else is in place. And with Polish patients now having, literally, to scour the continent for a product not to mention foot the bill for the travel costs to get it, the next obvious step is a national pharmacy chain distribution deal or two with producers from all over the world now looking for Euro market entry possibilities. Domestic production is some time off.
reform in countries across the continent is bringing both money and high-grade medical product into the market
If there were such a thing as the "Berlin" of the cannabis market in Europe (namely sexy but poor), it is probably going to be here. Cheap production markets and opening opportunities for export across the EU for high quality, low cost cannabis are not going unnoticed. Look for interesting plays and opportunities across the region. Scouts from the big international canna companies already are.
The UK
Britain comes last because of the political uncertainty in general, surrounding the island. However, last week Parliament appeared on the verge of being embarrassed into acting on at least medical reform. There will be a market here and of course, there is already one globally known cannabis company with a 19-year track record and a monopoly license on canna-medical research and production (GW Pharmaceuticals) that calls the British Isles home. This will be a no-brainer, particularly for foreign English-speaking investors still leery of continental Europe. However it will also be highly politically connected. Expect to see a few quick arranged marriages between such landed gentry and foreign capital – potentially even this year.
cbd #cbduk #cannabis #medicalcannabis #hemp